Current aircraft include N20581, a Cessna 172, shown above,
and our Aeronca 7BCM Champ, N9098C pictured below.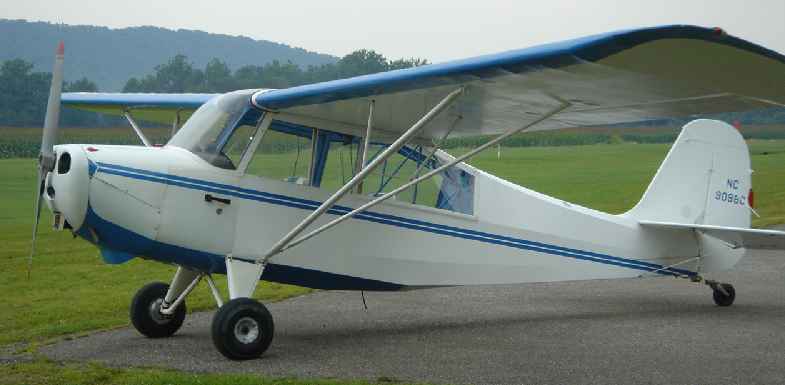 Member initiation is $600.00 and monthly dues are $40.00.
Current rental rate (wet) for the 172 is $93.00 per hobbs hour.
The rental rate (wet) for the Champ is $72.50 per tach hour.
These rates are adjusted periodically when the on field price of Avgas changes.
There is a credit of $20.00 per month applied toward aircraft rental if used in that month.
Monthly meetings are held on the third Sunday of January, March, May, July, September and November and the third Saturday of February, April, June, August, October and December at 9 AM in the club office located at the West end of the T-hangars or the main airport office.
To view the By-Laws Click Here or to view member application Click Here and print out the page.
Pilot POH for N20581 (C-172) Click Here
For more club information contact Alan Fuller by e-mail.

Current officers are: Alan Fuller - President.
Home